Bloom Wildflower Celebration 2019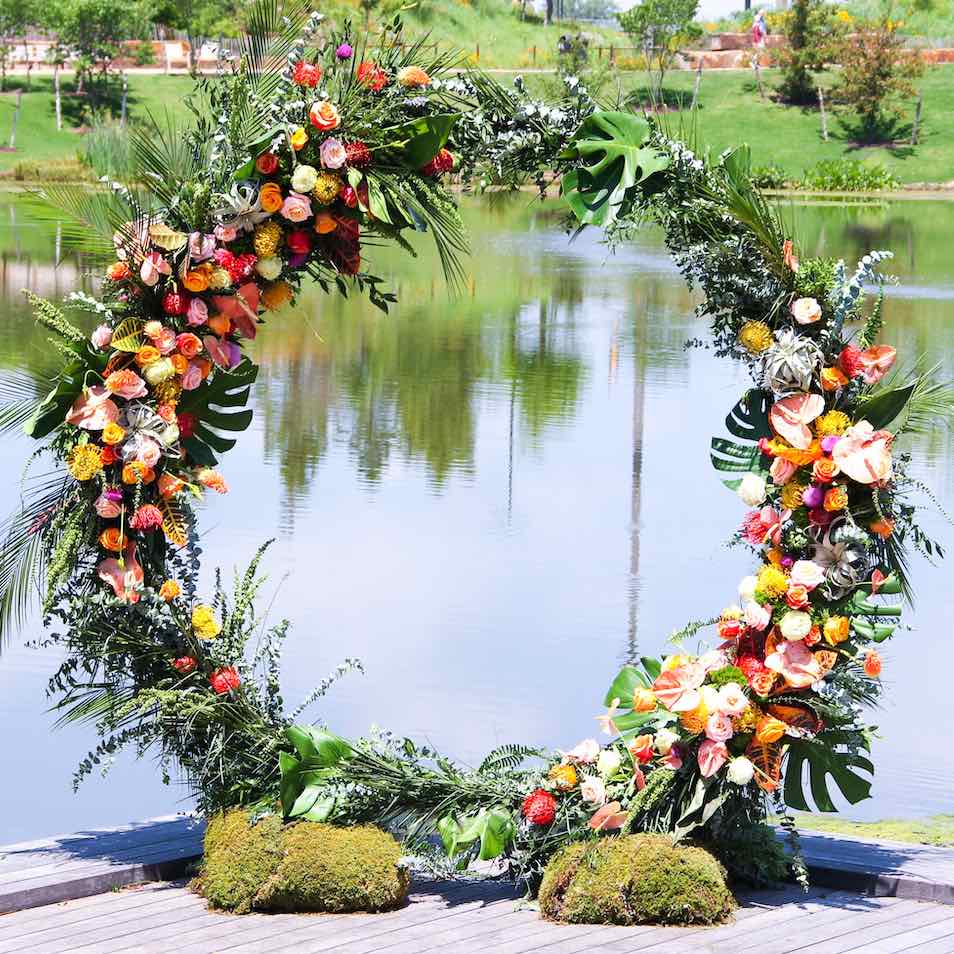 This weekend we were fortunate enough to participate in the Bloom Wildflower Celebration at Gathering Place! The team asked us to build a tropical themed arch for the main photo opportunity for the festival. We loved getting to build this beauty and we are thrilled with the results.
To find out more about events or to schedule us for your next event, fill out a contact form or email at sincerelyyoursflowertruck@gmail.com.